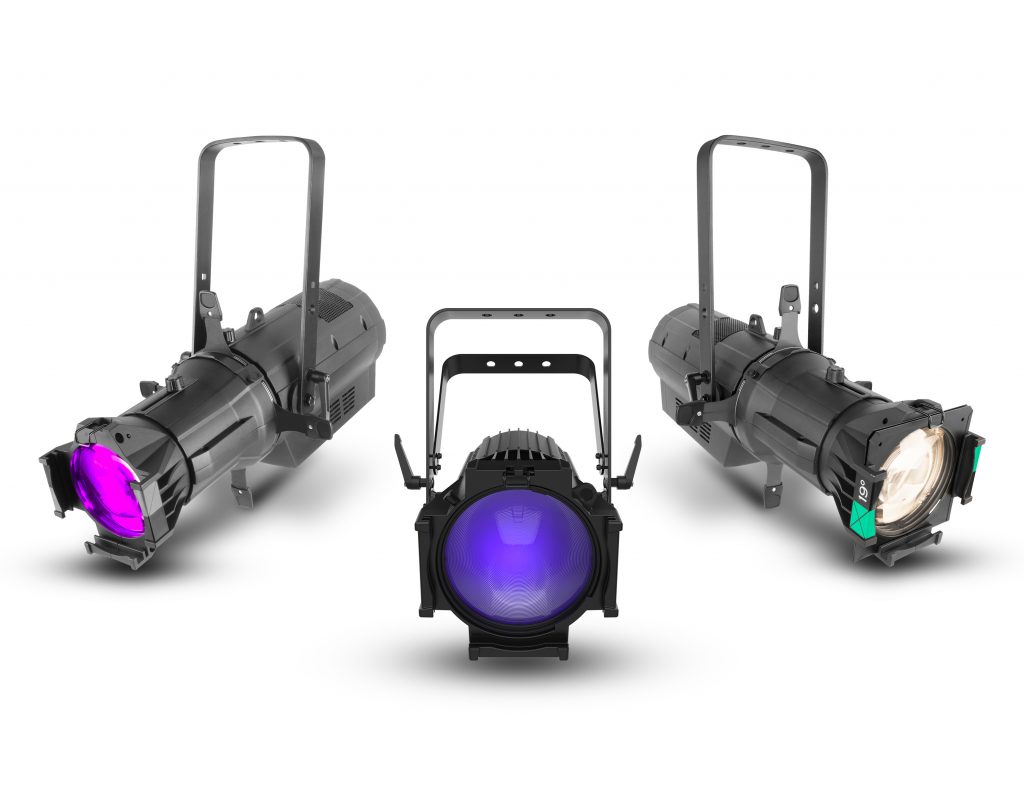 NOTTINGHAM, UK – The team at OneBigStar was already very familiar with the CHAUVET Professional Ovation series when they made a major investment in the LED fixtures. "We've built the Chauvet trade show booths for years, so we've worked with Ovation units before and have been very impressed," said Steve Yeardsley, Managing Director of the highly regarded technical and event production company.
Recently, Yeardsley and his team acted on this confidence by adding a substantial number of Ovation ellipsoidal and par-style fixtures to OneBigStar's inventory. The new fixtures are intended to replace the company's existing tungsten units.
"We're constantly looking to invest in new technologies, especially when they involve moving from older units to better, brighter and more energy efficient ones," said Yeardsley. "The Ovation range certainly stands tall against the tungsten fixtures they're replacing."
Included in the new product mix are the Ovation E-910FC RGBA-Lime color mixing ellipsoidal in both indoor and IP-rated versions; the high output Ovation E-260WW warm white ellipsoidal; and the P-56VW variable white par-style fixture. All fixtures have CTC50G trigger clamps. OneBigStar has also invested in a wide variety of Ovation lens tubes, covering 14°, 19°, 26° , 36° and 25°-50° in size.
Many of the new fixtures have been put to immediate use. "We have recently undertaken an exhibition project that involves lighting large stands for agricultural machinery brands," said Yeardsley. "We are using a combination of Ovation ellipsoidals and variable white pars with a few Maverick MK2 Spots thrown in for gobo projection. The response to the fixtures in this role has been excellent! They lit the areas exactly as expected and the full-color E-910FC units have really made the lighting of graphic panels stand out."
Based on this feedback, Yeardsley sees the Ovation fixtures joining the CHAUVET Professional Maverick units in OneBigStar's inventory as mainstays in the company's projects. "We add equipment to our inventory based on many factors," he said. "Of course an important one is the flexibility to use the items across the many sectors we work in. The Ovation range, like the Maverick range, has been very well received, so we're enthusiastic about it."
Albert Chauvet, CEO of Chauvet, shares this enthusiasm. "We have a tremendous amount of respect for OneBigStar and the excellent reputation they have built," he said. "The relationship between our two companies goes back quite a few years, and we're very honored that OneBigStar has shown this confidence in our Ovation line.