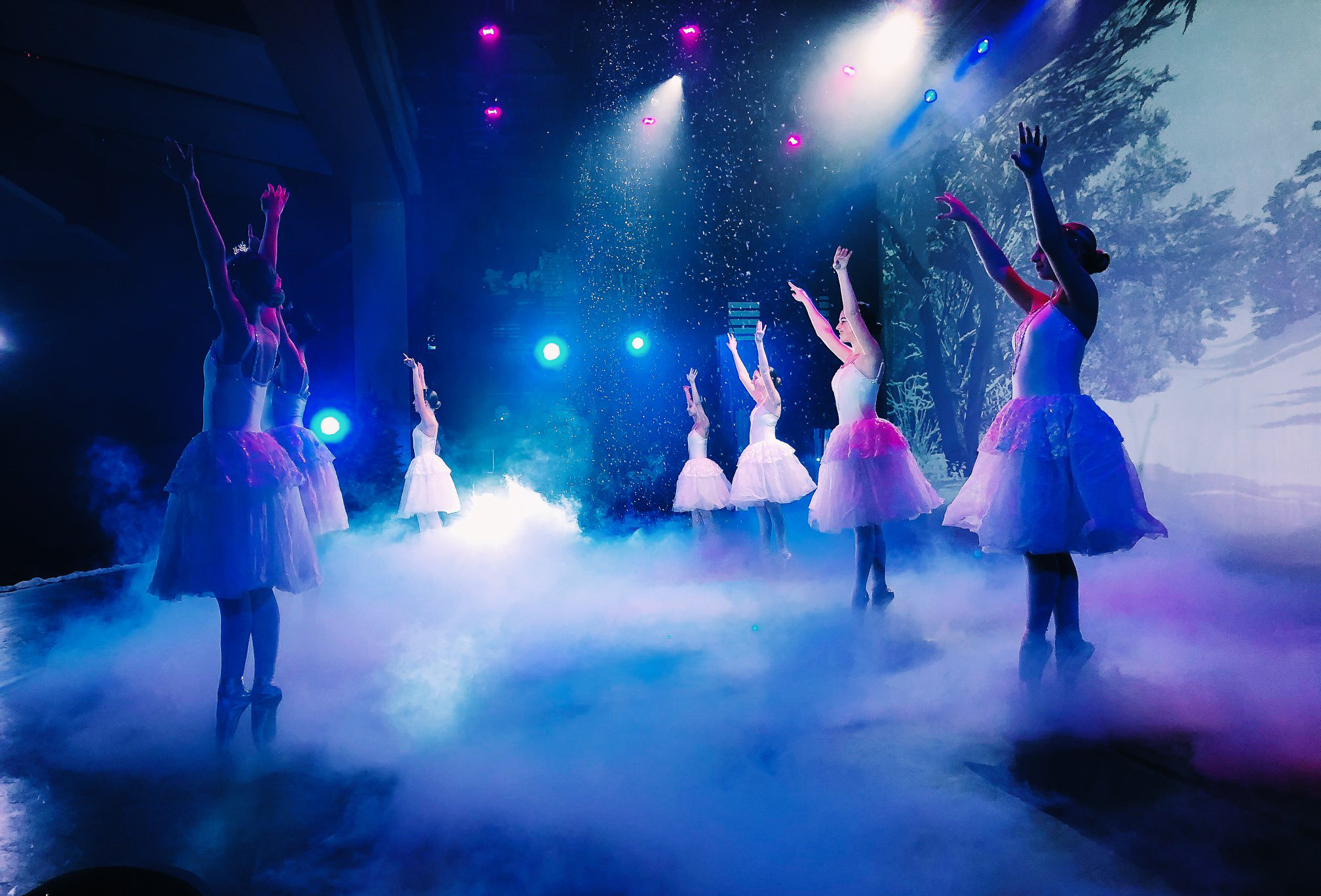 BOCA RATON, FL – "Some day you will be old enough to start reading fairy tales again," C.S. Lewis once wrote. The English author went on to prove that point with his famed "children's book" The Lion, the Witch and the Wardrobe. Woven like some magical garment, the book envelops the imagination, captivating readers of all ages with its fanciful tale of Narnia, a land of snow and ice that children enter through a wardrobe, where they encounter talking animals, mythical creatures and an evil witch.
The transformative power of Lewis' story, with its swirl of characters and changing perspectives, translated well into dance, which is why the ballet adaptation of The Lion, the Witch and the Wardrobe has become a staple of production companies around the world. This power was very much in evidence at a recent production of the ballet that featured a Clifford Spulock lighting design, anchored by a collection of CHAUVET Professional Rogue fixtures.
"Lighting the ballet opened me up to a lot of different opportunities to make choices and looks that would not normally be done in the stage version of this story," said Spulock. "Happily, the director of the show, Kimberly Vlcek, has a great understanding of production and gave me a lot of freedom. Along with a strong score and great dancing, my lights really brought a lot of energy and emotion to the show. I really wanted to bring out the precision of the dancers when they were wolves or the Ice Witch, etcetera to help portray their characters more."
Spulock's rig for the ballet, which was performed by Pine Crest School, featured the Rogue R3 Spot, Rogue R1X Spot, and Rogue R2 Wash. Working in harmony with some CHAUVET DJ Intimidators, these moving fixtures not only provided an architecture of light for dancers to move through, they also set evocative moods by creating colored shafts of light and textured gobo patterns.
"I used different color palettes to create various mood temperatures that helped to bring the audience to other worlds," said Spulock. "When characters were in the real world, it was nice and warm, but when they were in Narnia's icy fortress, I used a lot of blues and whites that created the feeling of a frigid world. I also used beams with alternating blue and white every time the Ice Witch entered to make a big statement for her."
The four Rogue R3 Spot fixtures in the rig were placed two apiece on the second and third electric. "These fixtures were invaluable for most of my gobo breakups on stage," said Spulock. "They were also great for backlight specials when I needed a really nice strong pop of light, color, and texture."
Spulock had two Rogue R1X Spots that were arranged on the deck, first portal stage left and stage right. They were used for sidelight, side gobos, and aerial effects. Additionally, there were three Rogue R2 Wash units on the FOH pipe.
"We made very good use of the R2 Washes during the fight scene," said Spulock. "We really created this beautiful sense of immersion by painting the ceiling over the audience. The other thing that added an extra dimension to the production was when we used the R2's pixel mapped macros to convey a sense of chaos during the fight scene."
The power and brightness behind the Rogues really stood out for Spulock in this production. "There are lot of big moments and hits that really need that power to portray the emotion and energy that is being shown," he said. "It's at these times that lighting sparks the imagination."
This is understandably important. After all, it is imagination that has made C.S. Lewis' story resonate with children of all ages for almost 70 years.